The Elite Wealth Manager Summit Will Show Advisors to Make More Money with Less Work
CEG Worldwide adapts its premier coaching into a three-day virtual program
August 17, 2021 — From August 25 through 27, 2021, CEG Worldwide is partnering with Financial Advisor magazine to host a three-day virtual summit for financial advisors who want to serve their clients even better while increasing their revenue and working less. Attendees will spend three days learning key best practices of financial advisors who consistently earn at least $1 million in net annual income by offering exceptional service to a small number of very wealthy clients. The summit will detail strategies for building strategic partnerships, creating a world-class client experience and tapping into a pipeline of wealthy clients. Participants will also have access to CEG Worldwide's proprietary tool to help them identify the specific challenges in their business and how to overcome them.
For decades, CEG Worldwide has trained financial advisors to become "elite wealth managers," which is how the company refers to advisors who earn at least $1 million in net annual income. Exceptional client service combined with a higher income and a lighter workload is the firm's recipe for an empowered, balanced lifestyle.
Using a virtual event platform the company adopted during the pandemic, the Elite Wealth Manager Summit takes a program that used to be available only through small, in-person workshops and offers it to more financial advisors than ever at a lower cost.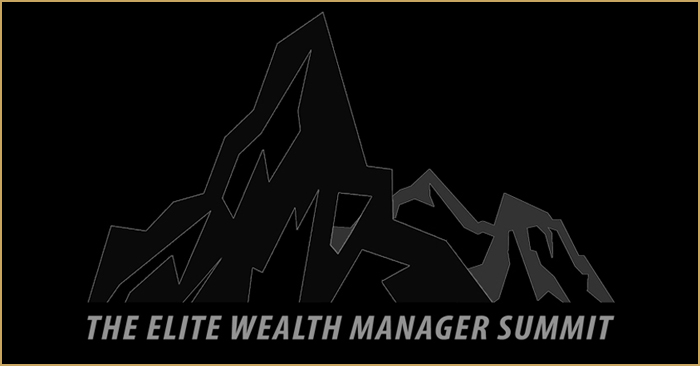 "We show advisors how to build amazing lives of significance," said John Bowen, founder and CEO of CEG Worldwide. "Most advisors make half as much net income as they should and work twice as hard as they should. We've never met one we can't help."
For more information on upcoming events, go here.
CONTACT
For more information, contact Robin Black, managing principal of strategic relationships, rblack@cegworldwide.com or (888) 398-7298.
ABOUT
CEG Worldwide is the leading coaching firm for top financial advisors in the United States, Canada and around the world. Through a range of programs, it delivers to advisors proven strategies to significantly accelerate their success by serving their affluent clients extremely well. Informed by decades of empirical research and extensive experience in the financial services industry, CEG Worldwide is able to provide advisors and the institutions that serve them with solutions that deliver the results they want. Visit CEG Worldwide at cegworldwide.com.